This blog in brief, is a tribute to all those who came before me with their creative ideas for storage. Storage , when I was a youngster, meant cramming as much as I could into my drawers or closet on clean up day. My mother was never impressed. My sister Mary on the other hand was always a fan of function as noted in this "sea chest" of hers. Here she would neatly store her small treasures and easily access them when she was ready to play with them.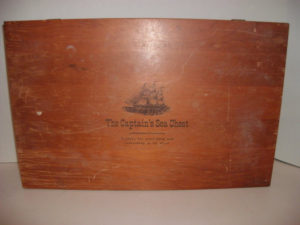 I browsed my Houzz site and found some inspirational storage ideas I could pass on to you. Here are some solutions for prettying-up an entrance hall, staying organized at your desk and making a catchall area work for you.
I love the simplicity of the mail sorter placed in a niche in the wall. Not only does it keep the mail sorted, but keeps the entrance from being an eye sore.
This is any busy moms dream. Kids come home from school and have a place for everything and everything in its place.
Messy toy room no more. Love the seating that doubles as a storage area for loose matchbox cars and legos. The rolling carts not only look stylish, but are functional too.

The closet stood in the way of needed space. This clever idea allowed for a closet and a night table in a cramped space. The designer seems to have been inspired by a Scooby Doo cartoon. "Jinkies, gang", it's genius!
Who doesn't think that valued space under the stairs is an amazing solution? I, for one, am a huge fan!

Do you have some great storage ideas of your own? We would love to hear from you. Send us pictures of your solutions and we will be sure to post them to Centered- Interiors.com