I have always been attracted to flea market finds and the shabby chic trends, made popular by Rachel Ashwell. Truth be told, I have been a fan of dumpster diving starting from my very first apartment. I referred to the look as early American attic. My tastes have matured, and though I still love an eclectic look, I have come to appreciate combining old finds with new trends. In this blog, Centered Interiors would like to share with you some of our favorite design trends for this year.
1. Opt for functionality. Centered is jumping on board with this current design trend. Easy fold doors go up and out of the way and come back down with the touch of a button. It's the perfect solution where space is an issue.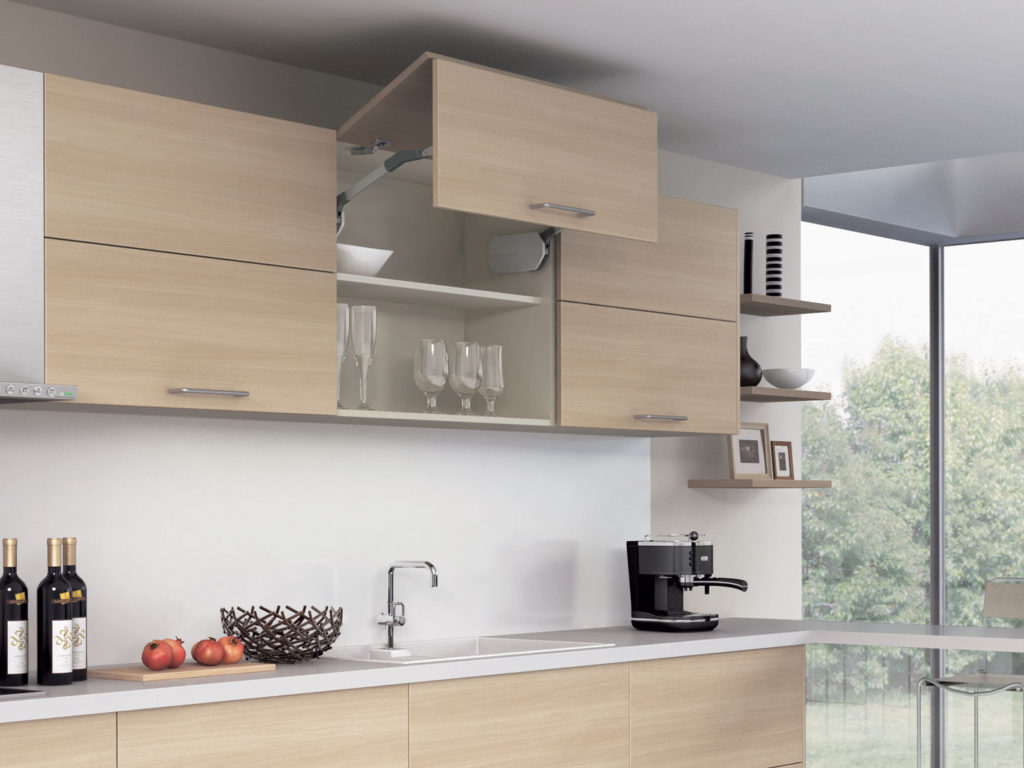 2. Choose bold fixtures! Using slightly oversized light fixtures add some "wow" to an otherwise ordinary space.
3. Quartz is a fantastic way to combine function and beauty. Countertops made from this material are non-porous, resistant to heat, spills, and scratches. The "now" colors are ones that mimic natural stone. A crowd favorite in our studio is Raw and Sleek Concrete from Caesarstone; Looks like concrete without the staining or cracking.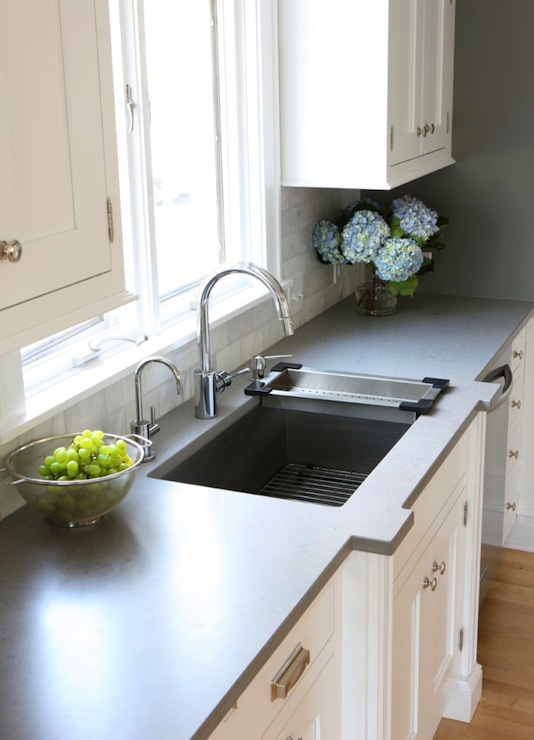 4. Contrast light and dark. Having cabinets with a dark finish worries some homeowners. The fear is that this will make the space appear even smaller. The truth is, it can create drama. Adding lighter tones in other areas is sure to make your space a showstopper.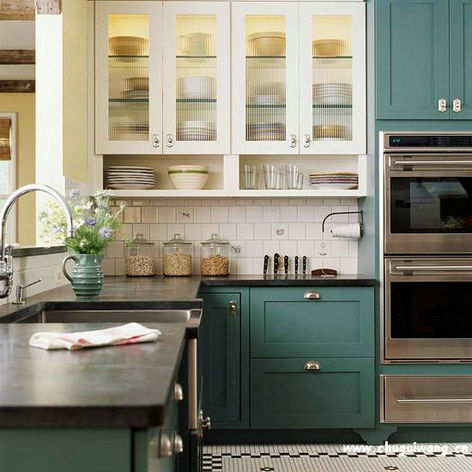 5. Mix countertop materials. This fashion forward countertop is a mix of myrtle wood and Cambria quartz. It is a beautiful marriage of cool solid surfaces and the warmth and natural beauty of wood.